Jim's Biography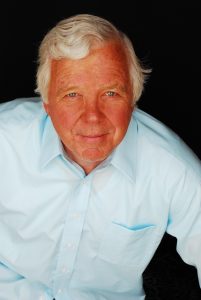 Jim Dolan is a metal sculptor with a career spanning more than four decades. His portfolio includes over 170 large-scale public pieces world-wide and hundreds of private pieces. Jim's style of welding steel and other metals into realistic representations is unique among sculptors. His sculptures range from table-top size to a golden eagle with a 36-foot wingspan, installed in Osaka, Japan. Aside from large sculpture, he creates three-dimensional, heat-endured metal paintings as well as architectural design elements. Observing the beauty and complexity of nature, Jim seeks to inspire others to appreciate nature and pursue their own talents and passions.
Finding His Passion
Raised in California, Jim knew Montana would be his home. While studying agriculture at Montana State University (MSU), he petitioned to receive in-state tuition. His reasoning being he would make his life and living in Montana, contributing to the state throughout his life. True to his word, Jim has spent his career in Montana.
After graduating, he started making metal sculptures. Rather than continuing with a career in ag, Jim's passion for art took over. He became a full-time metal sculptor.
Giving Back
Most importantly, Jim believes in sharing his art. As a result, he is most proud of his public art around the United States and abroad. Above all, he has made good on his promise to contribute to Montana. Most noteworthy, as a gift to the people of the state of Montana, he created and donated the "Bleu Horses" in 2013. His largest installation, the herd of 39 blue horses are located on a hill off Highway 287 on Wheat Montana land. Showing his gratitude to MSU, he has donated four sculptures to the campus. These include "Walt Whitman," "Ludwig," "Black Elk," and "Abraham Lincoln." His latest donation of Lincoln was unveiled for MSU's 125th anniversary.
Jim lives near Bozeman, Montana and welcomes visitors to his studio frequently. Contact Jim to learn more about his art or to visit his studio.